Sopa de Fideo,
The Kid, and Modern Times
Hi Penelope, thank you for contributing to this column devoted to dinner and a movie, where the idea is to recommend a movie and pair it with a recipe. You're active in organizing for food justice in Los Angeles and a year ago, in the midst of the pandemic, you started People's Pantry LA, which is based in El Sereno. Can you tell us about this project? What motivated you to begin People's Pantry LA and how would you describe what you do?

Hi!! Thanks for having me this time around. I started the pantry out of boredom — I usually teach kids art in the summer, but all of that was cancelled, so I wasn't working. I was volunteering for another food distribution initiative in Ktown and was really amazed and intrigued by the amount of food that would come in each week. I began helping with picking up food, which taught me more about how the food recovery world operates in LA. What was also becoming more apparent to me was how much a free bag of food a week impacted people's lives, especially in the pandemic, when people were out of work, supermarkets became epicenters of contagion, and food systems were shocked. So all that led me to create a hub of food access in El Sereno, down the street from my parent's house. We started as a pop up in a furniture store parking lot at the height of the pandemic last summer and fall. For each distribution we would pass out 80-100 bags of food to families, seniors, and individuals who would line up on Alhambra Ave. As the virus raged on it became really apparent that we needed to move the food storage area out of my mom's garage and into a storefront, so we started renting a space in the neighborhood and we now distribute food out of it every other week. I think it's better this way. Folks get to "shop" like they would at a small corner store, except there's no cost — and the food is fresh and of quality.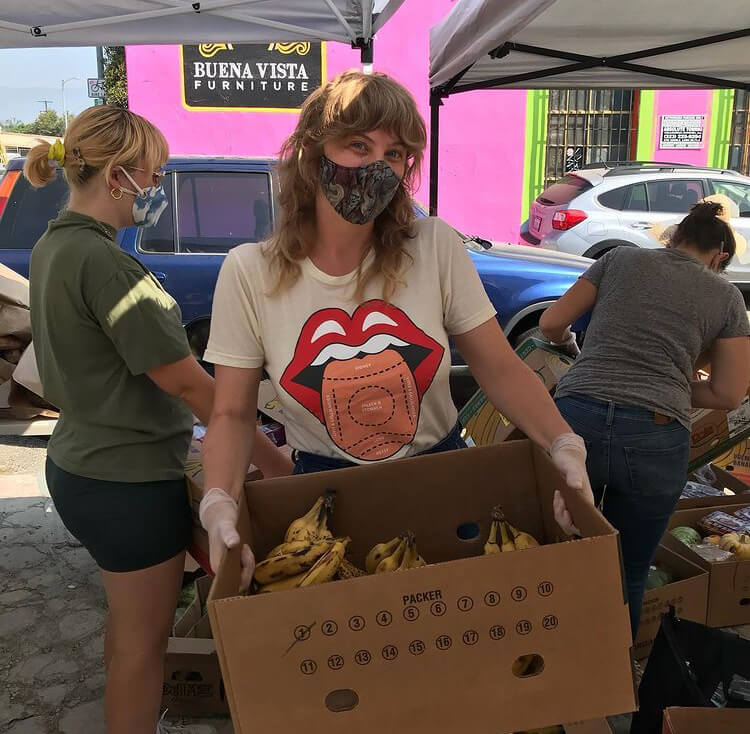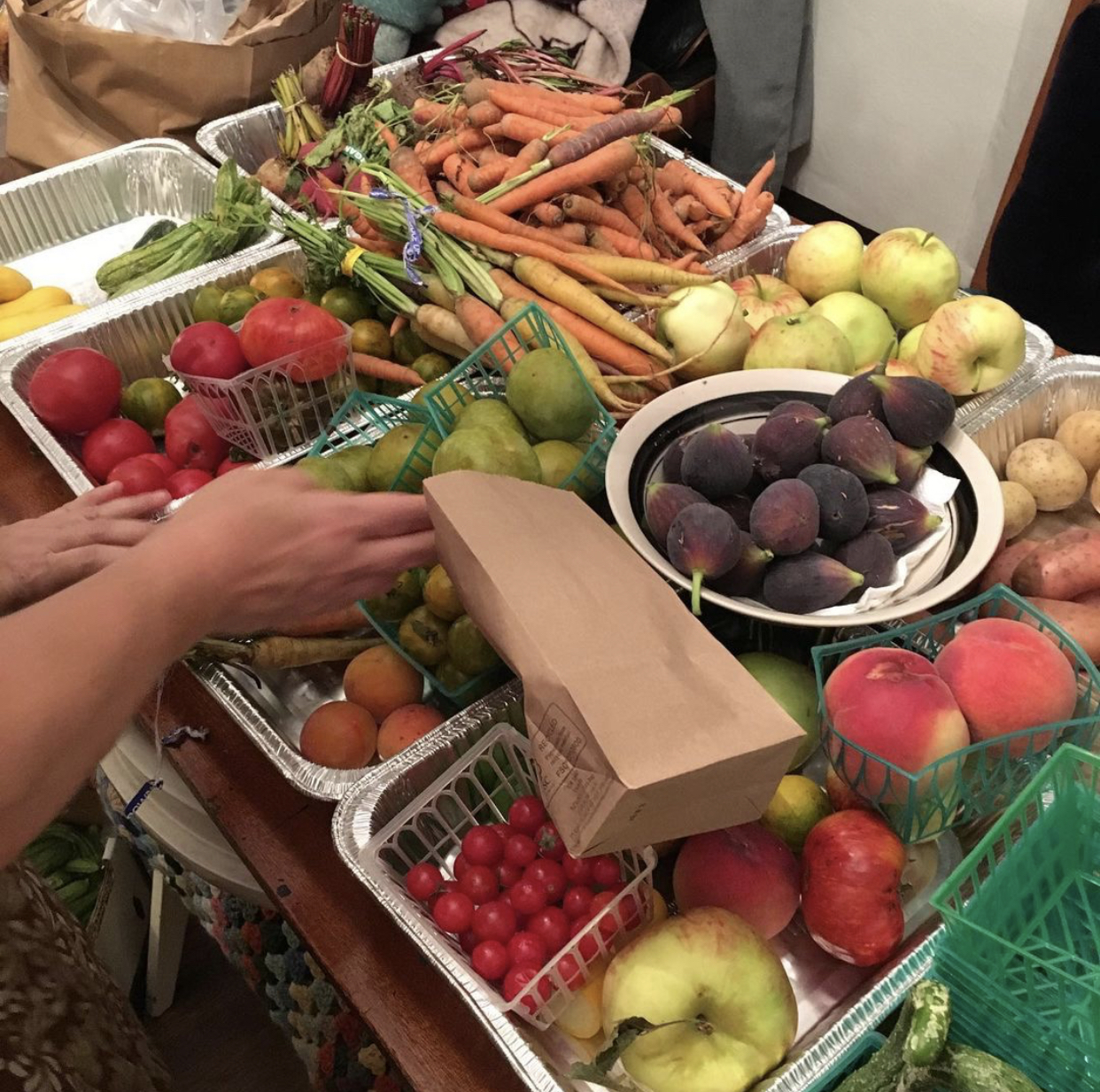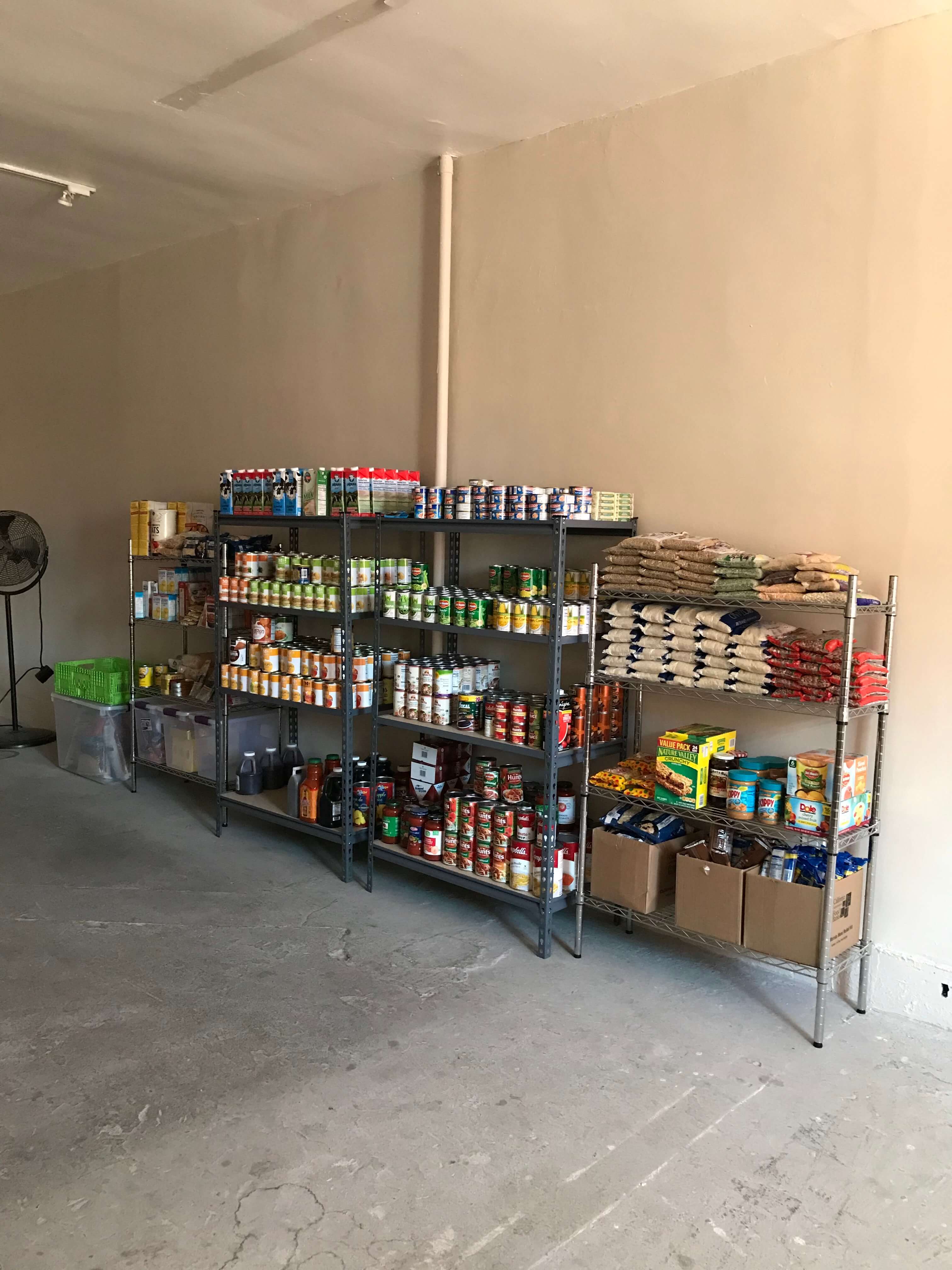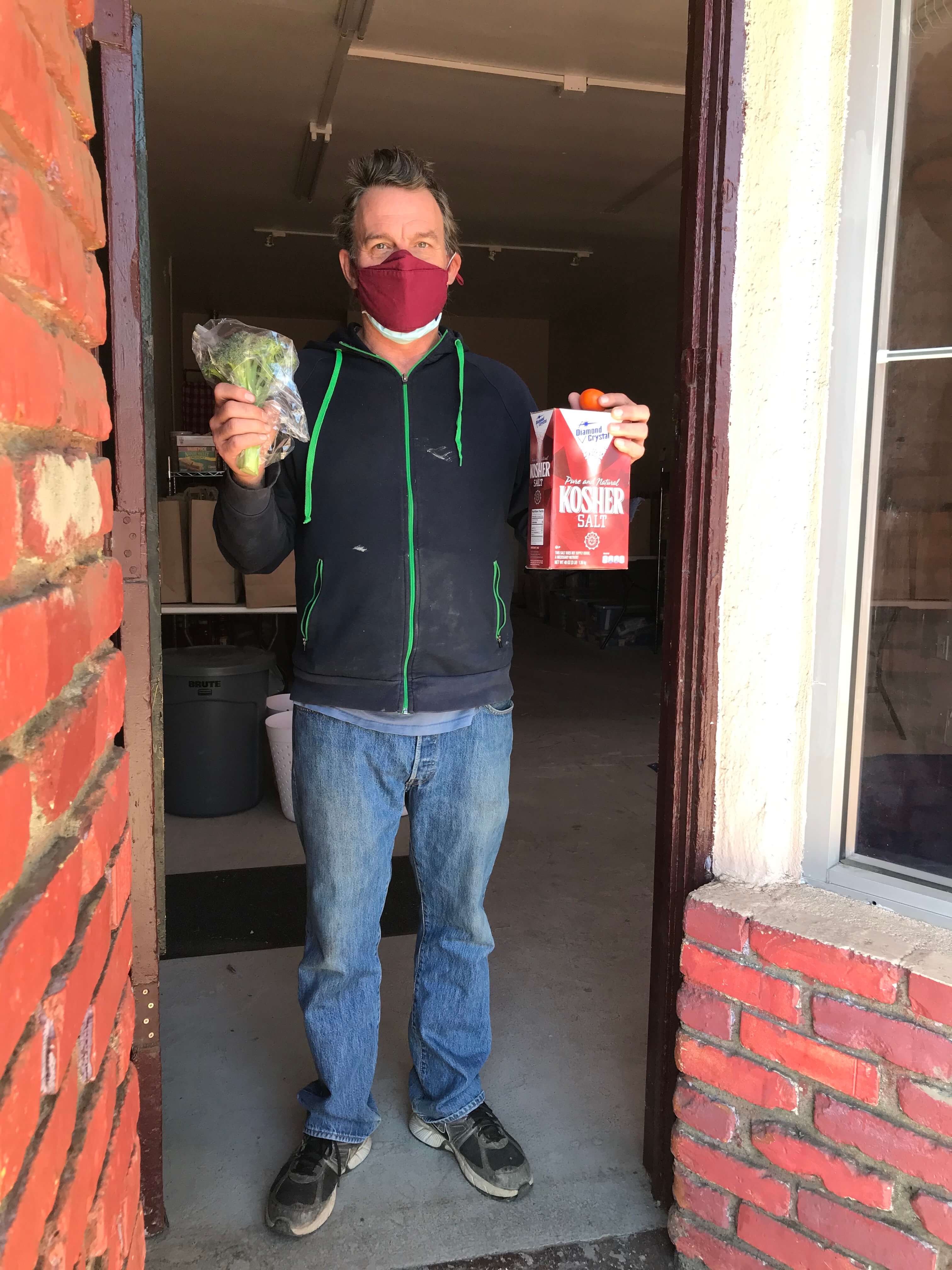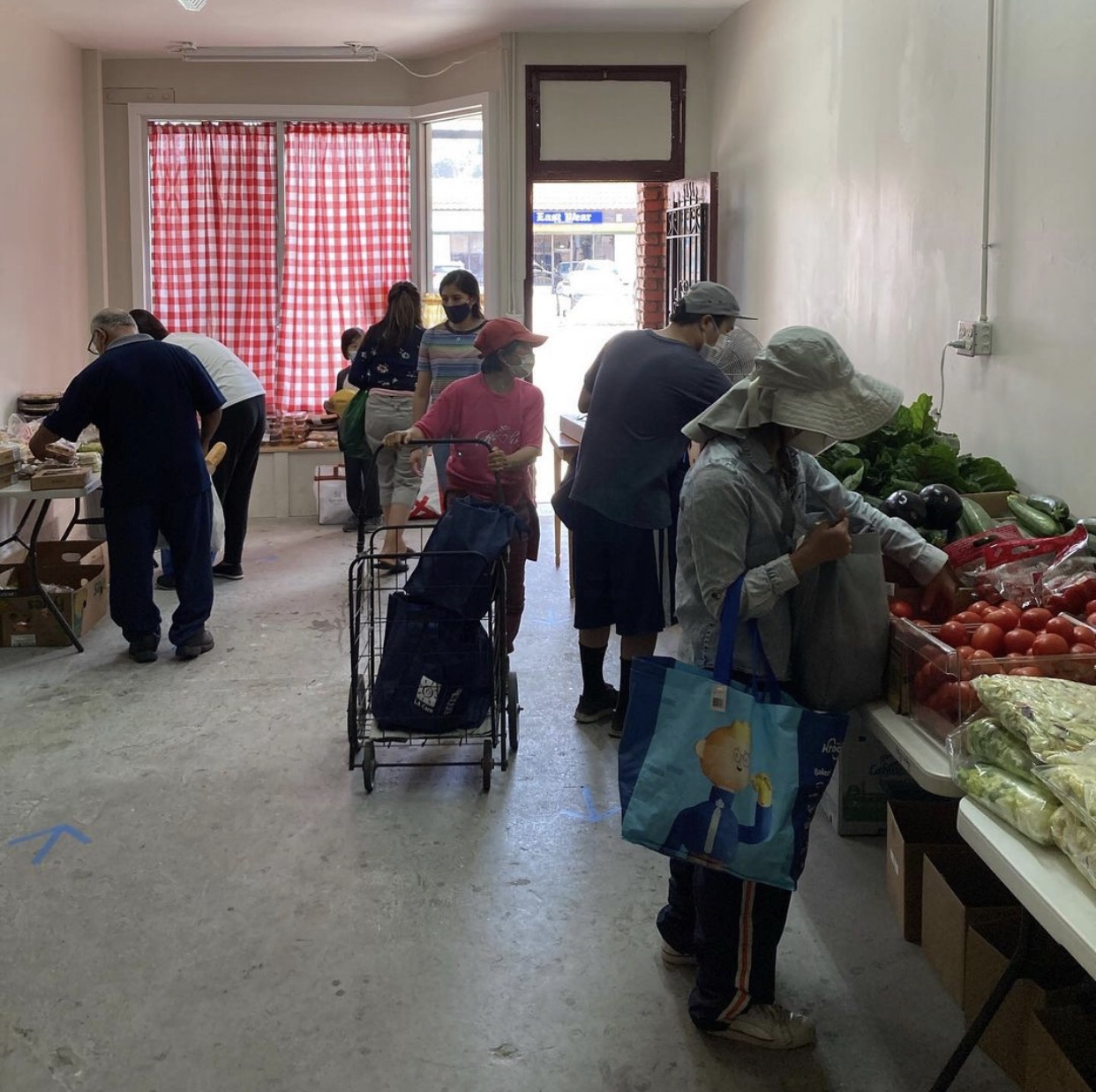 We're excited you're recommending movies by Charlie Chaplin! Why did you pick these movies?

Because Charlie Chaplin is absolutely a genius. He's known as one of the arbiters of modern cinema, and it's not like I'm making a revolutionary statement here. I used to show
The Kid
to my ESL students when I was teaching middle school art class. Every year I put it on, I'd get the same results — students absolutely glued to the screen, speaking out each title card as it came up. The intertitles are in English, but Chaplin's language is universal — and remains so.
I'm recommending
Modern Times
because the intersections between class and food are super prevalent in this film, and I really didn't realize it until I rewatched it recently. In the factory scene where Chaplin is forced to use the feeding machine, ideas around the "lunch break" and the boundary between eating and laboring are key. Eating and nourishment have always been compromised by systems of labor and the work day. The later scenes of the Tramp sharing a meal with the film's heroine also speak to the fact that food insecurity has existed long before this moment, and that working class people have always been hungry, despite having jobs.
So if you were having a friend over to watch these movies and wanted to share a meal, what would you make?
I would make a comfort meal that's super cheap and is usually what I make when I'm at the end of my paycheck but have to feed myself. I typically make Sopa de Fideo and a quesadilla when this time rolls around. It's a homey soup that's ubiquitous throughout Mexican culture and everyone probably makes it their own way — it could be as simple or as rich as you want it to be, but it always has noodles/pasta, tomato sauce/tomatoes, and chicken bullion or broth. Fideo reminds everyone of home, it's the meal your mom makes when she's tired of feeding your ass — it always hits the spot.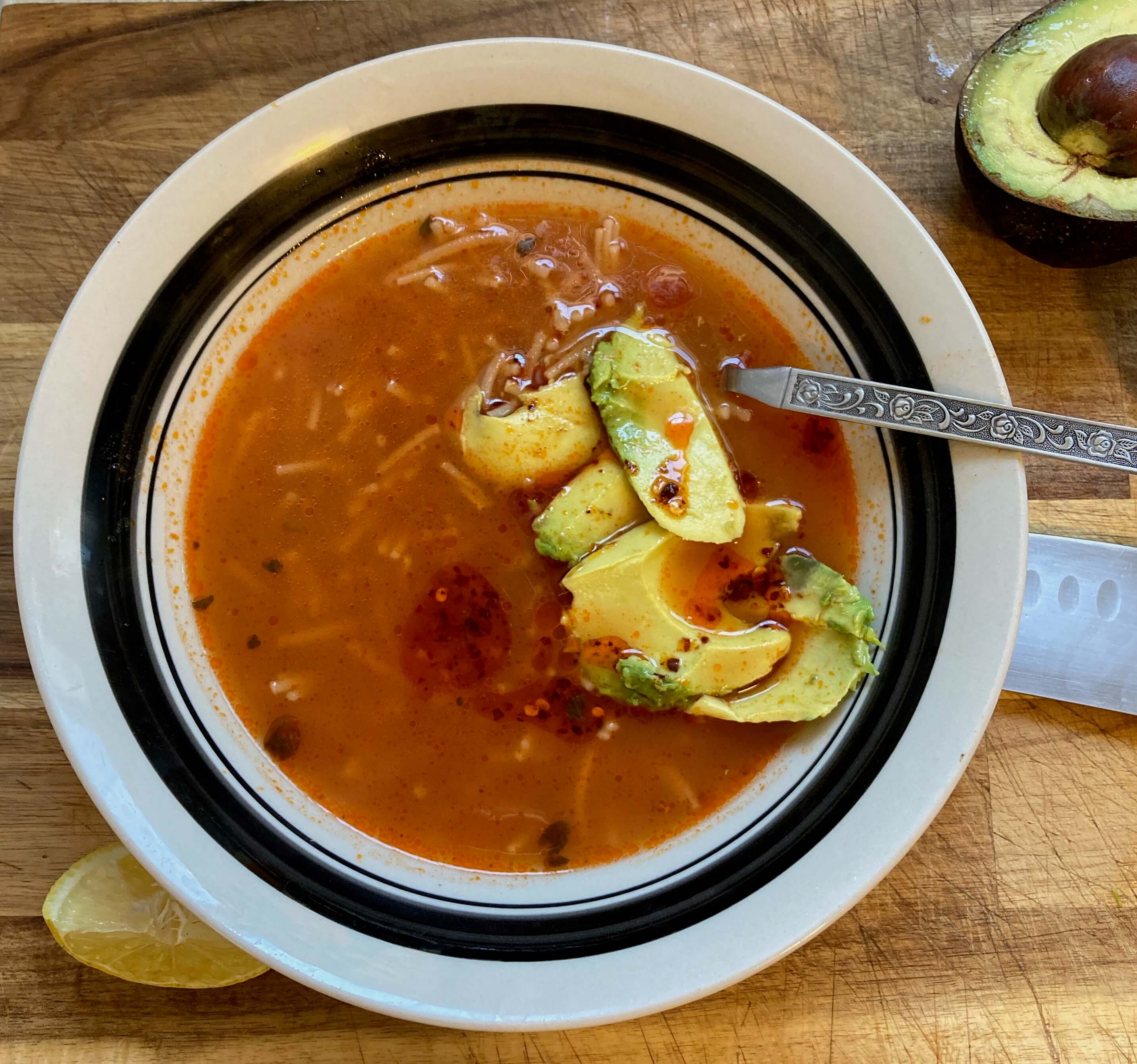 Sopa de Fideo 1
pack of fideo noodles, shells, little stars, or the ABC pastas (if you know you know)
1
can of tomato sauce
4-6
cups of water + bouillon (or stock)
1
zucchini or chayote squash
Some frozen corn
1
garlic clove
dash of cumin
salt
For garnish
:
cilantro
lime
hot
sauce
sour cream
avacado
First you toast the pastas in olive oil, once they get a little toasty and brown, add some cumin, pour in the can of tomato sauce, then pour in like 6 cups of water, or four — it really depends on how soupy you want this to be... jesus all the Mexicans who will read this will probably laugh at me trying to describe making this staple, which is the most basic and easiest meals to make.
Anyhow, add some chicken or veggie bouillon in with the water (if you're a real one you'll have Knorr bouillon which is actually like the worst for you but so yummy). I also put in a clove of garlic at this point. Bring to a boil.
Wait a few moments and then toss in any veggies you wanna integrate. I like to put SOME nutrition into this, so chop up some squash and get some frozen corn and put her in there and bring to a simmer until the pasta is cooked.
Garnish with lime, hot sauce, cilantro and if you're feeling rich, some sour cream or avocado. If I'm really hungry I'll make a quesadilla out of one tortilla folded over with some cheese inside and heated up on cast iron. I would make a big pot of this for everyone who comes over.
---