Jennifer Reeder

FROM SUSPIRIA TO SAINT MAUD
20 Twisted Tales About Wicked Women
In real life and in film (as a maker and consumer) I cannot resist a difficult woman. Unruliness in a woman is a kind of weapon or force for agency, recognition, and power. Wicked woman are visible, commanding, and unforgettable. Even while a wicked woman is being lawless or making mistakes or indulging in murky ethics, she captures and keeps your attention. Wickedness is a place of transgression for female characters and actual women. My first film of any note is called Clit-o-Matic and it chronicles the misadventures of a grrrl superhero named White Trash Girl. I have been creating and loving difficult women ever since. This is a significant moment for women working in genre films. Women are very well suited for horror in particular. We have a personal relationship to fear from a very young age and we are able to bleed for days and not die. Additionally, I know from direct experience that there is something distinctly genre about childbirth. Here is a list of 20 wicked women in films that I love and also love to fear.


Rebecca, 1949
Mrs. Danvers: This is one of my most favorite films based on a favorite book. Mrs. Danvers is a super villain, and her power is gaslighting. Rebecca is a haunting story driven by a kind of love triangle with a dead woman as the anchor. Mrs. Danvers is not violent. Her viciousness is all mind games. She is a special kind of mean girl.

CLIP (Rebecca's Bedroom)




Black Sunday, 1960
Asa: This is a horror film about a woman who is both a vampire and a witch. Asa is sexy and seductive and so so very sinister. In both Asa and Katia are found vintage feminist icons.

CLIP (Original Trailer)





Daughters of Darkness, 1971
Elizabeth Bathory: This super stylish lesbian vampire film turns 50 this year. Elizabeth is named and patterned after the real Countess Bathory who was a Romanian aristocrat and killer of virgins.

CLIP (Delphine Seyrig as Elizabeth Bathory)




Jeanne Dielman, 23 quai du Commerce, 1080 Bruxelles, 1975
Jeanne Dielmann. This is a very meticulous character study in restraint and unraveling. At over three hours, this is a very steadily builds to a climactic and bloody ending. This is a portrait of the most patient rage-a-holic in all of film history. It might take a while, but she will kill you.

CLIP (Veal Cutlets)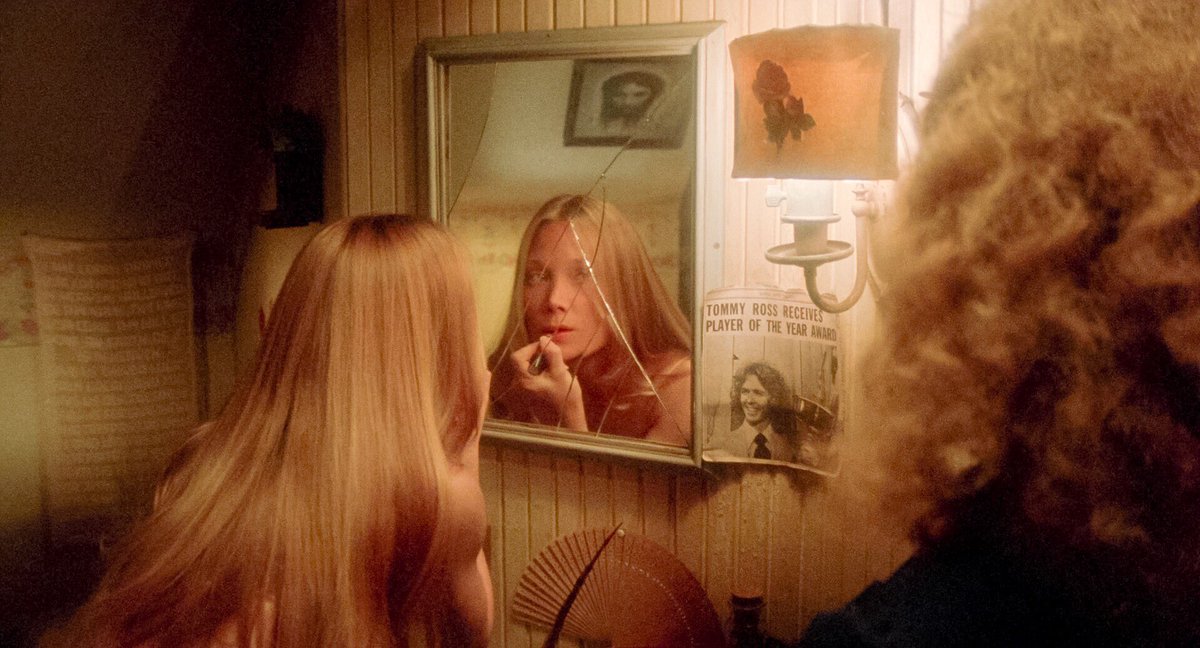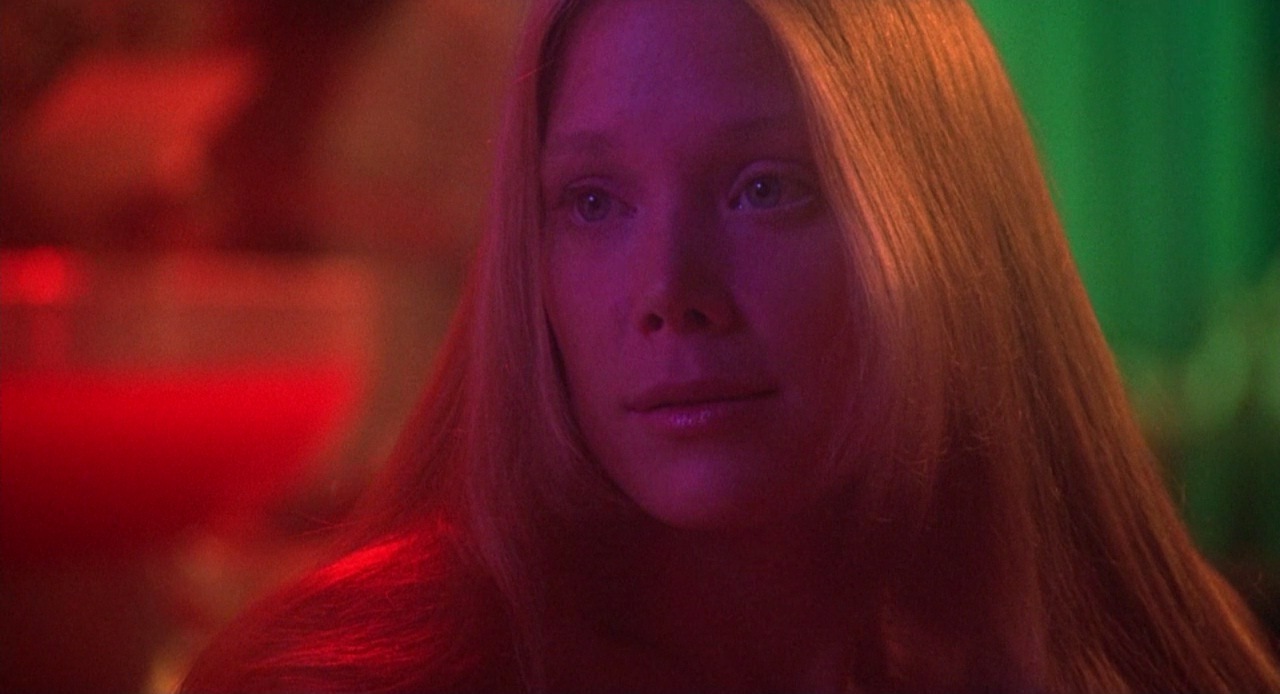 Carrie, 1976
Carrie White. Carrie is such a delicious conundrum. She is equal parts victim and villain. She begs for our sympathy, but she is also kind of doormat. She trades confidence for chaos in one the very best film endings of all time.

CLIP (Prom)




Suspiria, 1977
Madame Blanc: Madame Blanc is such a mean mistress…unrelenting and unforgiving. She IS judging you.

CLIP (Madame Blanc is Cray)




The Hunger, 1983
Miriam Blalock: Not unlike Daughters of Darkness, is a super stylish lesbian vampire story and Miriam is a most magnificent immortal. She cannot help her wickedness, which is absolutely irresistible…..just ask David Bowie and Susan Sarandon.

CLIP (Miriam and Sarah)





Audition, 1999
Asami: Beautiful AND talented, Asami may actually be the most wicked woman on this list. Her brand of affection will get under your skin…literally. Best to NOT watch Audition on a date and definitely on an empty stomach.

CLIP (The Torture)




Gingersnaps, 2000
Ginger: This rebellious red head, along with her sister, redefine "girls gone wild." I love a tale of terrible teenagers. I also love a sassy shapeshifter story and Gingersnaps is boldly both.

CLIP (Spreading the Disease)






Jennifer's Body, 2009
Jennifer Check: This film defines modern feminist horror. I have a soft spot for girls named Jennifer of course, but especially ones with severe boy problems…the kind of boy problems that involve bone-breaking and bloodletting.

CLIP (I am a God)




Under the Skin, 2013
The Female: This film is a super surprising combination of cool, trippy and heartbreaking…..a genre juggernaut. Scar-Jo, as The Female, is soft-spoken and charming with a cute country cottage…what is not to love about this sexy serial killer?

CLIP (Victim #2)



A Girl Walks Home Alone at Night, 2014
The Girl: She wears a chador, she rides a skateboard, she speaks Farsi…..she is a lonely lady vampire roaming the streets of a Persian ghost town. She is the coolest cool-kid killer on this list.

CLIP (Breathtaking Scene)




The Witch, 2015
The Witch: She is the namesake of this film of course and although she takes up very little screen time, she is always there in every scene. This film is both classical and fresh which is a rare combination.

CLIP (Gathering)




Goodnight Mommy, 2015
Mother: The new stranger in the house is a meanie and she is your own mother, or is she? In this stylish Austrian Mama-drama, mommy dearest is deadly.

CLIP (Official Trailer)




Raw, 2016
Justine: This fiendish French coming-of-age is bloody brilliant. Justine is a curious young woman with a newly developed kind of eating disorder. Her palette is particular. Think twice before joining Justine for dinner.

CLIP (Justine's First Taste of Flesh)



The Love Witch, 2016
Elaine Parks: Multi-hyphenate Anna Biller created a most iconic character in Elaine. She is seductive and spellbinding. Elaine is a wonderous granter of wishes….death wishes.

CLIP (What Do Men Want)



The Nightingale, 2018
Claire: This is an elevated revenge tale with deep cultural implications. Clair's arc is unrelenting in this brutal follow-up to Jennifer Kent brilliant film The Babadook.

CLIP (Claire Confronts Hawkins)



Us, 2019
Red: Lupita Nyongo plays both Adelaide and her evil doppelganger Red. Red is the murderous matriarch in this trippy follow up to Jordan Peele's Get Out. The layers of this character have layers.

CLIP (Red kills Adelaide)




Possessor, 2020
Tasya Vos: This film is equal parts smart and sickening, from the mind of a Cronenberg of course (David's son Brandon). Tasya is a working mom struggling to compartmentalize her family life and her career as a highly effective hit(wo)man. Her struggle is real and really horrific.

CLIP (Assuming Control Scene)




Saint Maud, 2020
Katie/Maud: This film features a most startling ending. Maud is not at all who she seems when we first meet her. She abandons "God's plan" for a plan of her own. Maud's soul-saving methods are far from saintly.

CLIP (The Ending)



---

Jennifer Reeder constructs personal fiction films about relationships, trauma, and coping. Recently named by Bong Joon Ho as a filmmaker to watch in the 2020s, her award-winning narratives are innovative and borrow from a range of forms, including afterschool specials, amateur music videos, and magical realism. These films have screened at the Sundance Film Festival, Berlin Film Festival, Tribecca Film Festival, Rotterdam Film Festival, London Film Festival, SXSW, the Venice Biennale, and the Whitney Biennial. She recently completed a section of V/H/S 94, a horror anthology from Shudder, and is currently in post-production on a new feature film called Night's End, also from Shudder.





---