Chef Rashida Holmes

SPACEBALLS
+
Focaccia Pizza with

Spicy Lamb Curry and Red Pepper Sauce

Hi Chef Rashida, thanks for participating in this column dedicated to dinner and a movie, where a chef recommends a movie and pairs it with a recipe for something we can make at home.

Before we get to your recommendations, you were just featured as a panelist at The New York Times Food Festival — alongside Danny Meyer and Kwame Onwuachi — to talk about The Future of Restaurants. What was that experience like? For those of us who couldn't attend, can you share any key questions, debates, or take-aways from your panel, in terms of shared concerns or aspirations?
The biggest takeaway I had from the panel, which was a privilege to be a part of, was everyone embracing the change in restaurant labor, and how we treat our employees. I think this is going to profoundly affect how restaurants are structured in terms of pricing, hours of operation, and career trajectories for young people in the industry. It's really a product of #MeToo that has had a lasting impact, and I'm here for it, because it will benefit the customer as well. Happy people make better food, as Danny said
After taking in other facets of the festival (the other speakers, panels, and events), were there any culinary topics or ideas that were lingering in your mind on the way home?
Oh yes! Stephen Satterfield's conversation with Priya Krishna really had a profound effect on me. He spoke about how in the past there was often only ever room for one excellent chef or restaurant of a traditionally "marginalized peoples" cuisine to exist. And often we found ourselves in a "crab in a bucket" mentality, pushing others out of the conversation. Meanwhile we have countless Italian, French, New American places that get to have a seat at the table. And true freedom is about all of us getting a seat, it's the crab at the top, to go with this metaphor, making a chain and having everyone climb out of the bucket. I always tell folks my goal isn't just to share Caribbean food with Los Angeles, I want there to be a top ten list of the best rotis in LA! And to be on it, I hope.
Last year was a big year for Bridgetown Roti. You were voted Los Angeles Restaurant of the Year by Eater, and Pop-Up of the Year by Esquire. After a summer of pop-up events, you're now going back to regular kitchen service with pickup and delivery on October 14th — a boon for those of us in LA. On the topic of the future of restaurants, is there any Bridgetown news we can look forward to this winter or spring? Or what's next for you?
Last year was a big year, and a surprising one at that. Our goal when we started all this was to get ourselves into brick and mortar and that's still there. What we have managed to do in these past two years was build a really solid brand, way beyond our expectations. So there isn't any news yet, but there will be if everything goes well! In the meantime, very excited to be a bit stationary after a busy summer
Okay imagine you were hosting a Bridgetown movie night — or having a friend over for dinner and a movie. Since we're in October, it might be a favorite scary movie, or maybe it's just an all-time fave. Which movie would you screen?
My wife hasn't seen anything, so every once and while I make her watch a classic from my childhood. I love movies. Growing up we would either go to Blockbuster every Friday, where my brother and I would each get one, or we'd go to the movies on Sunday after sports/plays/church, etc. I'm not a huge scary movie person — my October favorites live in the
Hocus Pocus
realm. But lately I've realized that folks didn't watch Mel Brooks growing up??? I'm pretty sure I learned how to be funny from those movies, so I would go with
SPACEBALLS
, or
History of the World, Part I,
or
Blazing Saddles.
Honestly any of them would do haha.
Favorite quotes: Moses in
History of the World, Part 1
: "The Lord, the Lord Jehovah has given unto you these fifteen [drops one of the tablets] Oy! Ten! Ten Commandments!" "Call a locksmith!" and every Tracy Ulman scene in
Robin Hood Men in Tights.
"The radar sir! It appears to be Jammed!" "Raspberry..." "Comb the desert!" Yogurt and his merchandise, Ludicrous speed, Spaceball 1, They've gone to plaid! I could go on and on about
Spaceballs
! Every line is perfect.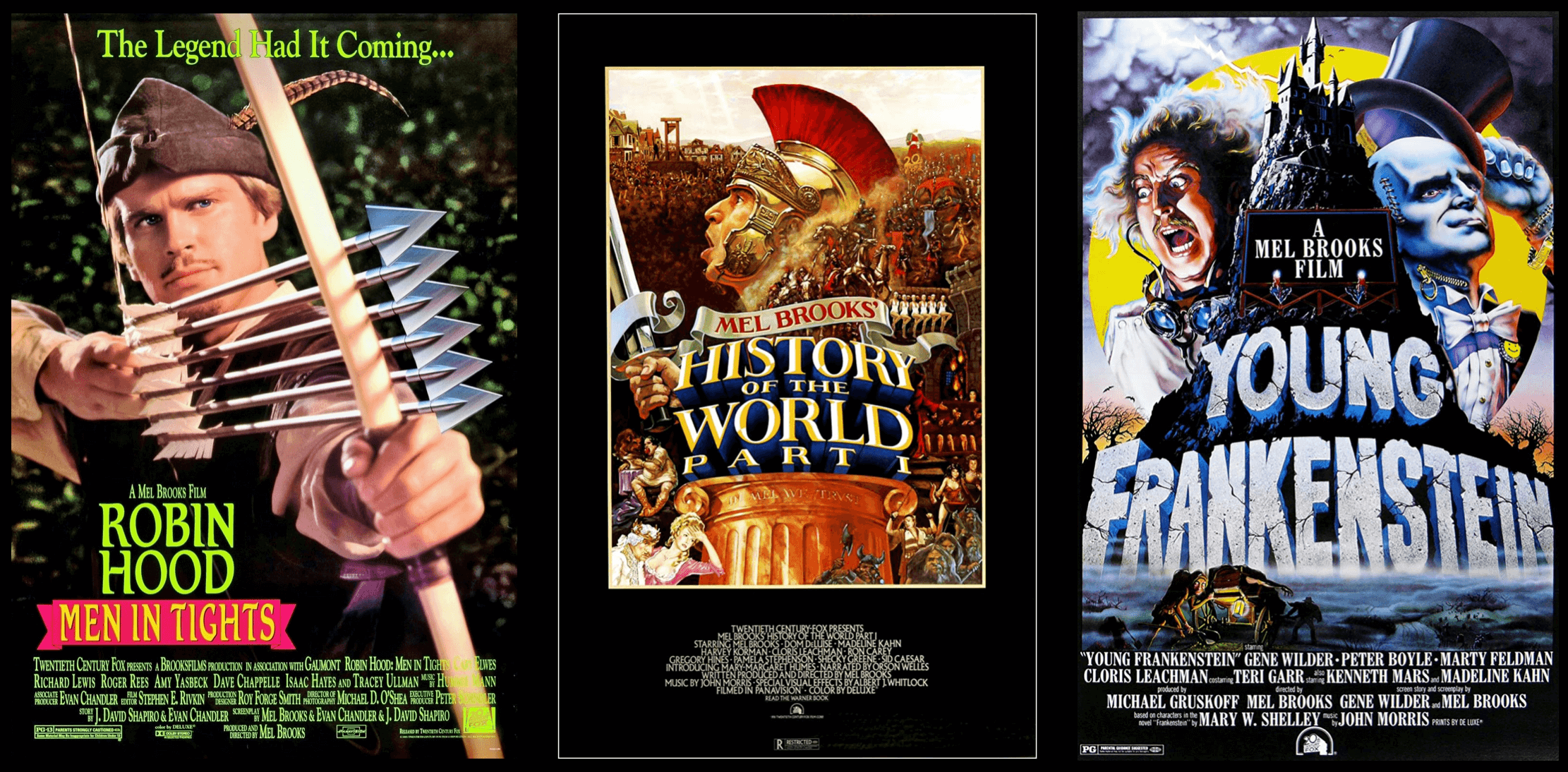 Michael Winslow as a radar technician in SPACEBALLS (Mel Brooks, 1987)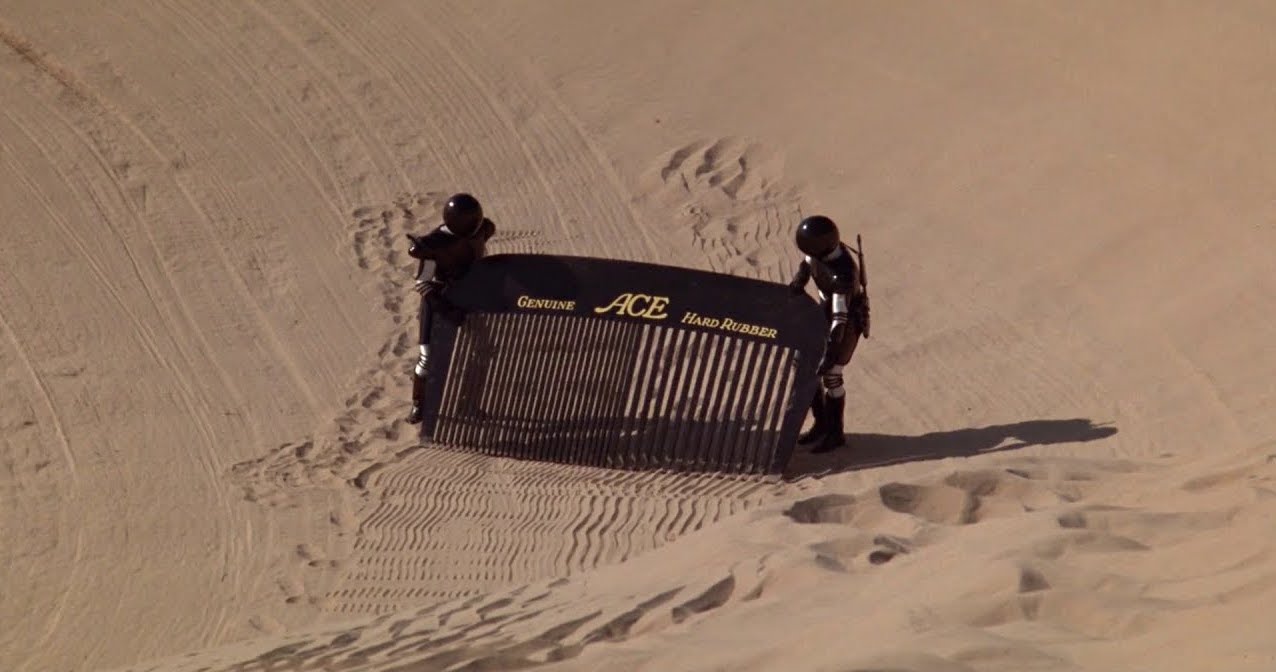 Finally, and this one's for all the people who love to cook for friends at home, is there something you would make for dinner that night? Or what recipe would you pair with this movie?

When I think movie night, I think pizza. And luckily for us the definition of pizza has gotten fast and loose. So I made a focaccia — spicy lamb curry style with red pepper sauce, mozzarella, shallot, finished with cilantro and a sharp goat or crumbled feta. But you can put anything on focaccia and it's super easy to make. This is my favorite quickie recipe.
Focaccia Pizza
with Spicy Lamb Curry and Red Pepper Sauce
Dough*

4 1/2 cups all-purpose flour, plus more as needed
2.5 teaspoons kosher salt, divided
1 1/2 teaspoons instant or active dry yeast
1 3/4 cups lukewarm water
6 tablespoons extra-virgin olive oil, divided
*
(prepare the night before)

Pizza sauce
2 red bell peppers
1 28oz can whole tomatoes
6 cloves garlic
30 g fresh ginger
1 pound ground lamb
12 oz mozzarella
1/4 cup fresh mint
2 tablespoons curry spice mix (or masala)
1 tablespoon red pepper flakes
Salt to taste
1/4 cup fresh basil or Thai basil
For the Lamb
In a medium saucepan on high heat, cook the lamb until all the moisture has gone and the meat is well browned. Season with salt, curry powder, and red pepper flakes. Chop 3 garlic cloves super fine, turn the heat off, and stir the garlic into the lamb. Let cool set aside
Focaccia
Place 4 1/2 cups all-purpose flour, 2 1/2 teaspoons of the kosher salt, and 1 1/2 teaspoons instant or active dry yeast in a large bowl and stir with a wooden spoon or rubber spatula to combine. Add 1 3/4 cups lukewarm water and 3 tablespoons of the extra-virgin olive oil and stir until no dry flour remains and a shaggy dough forms. Knead in the bowl a few times, sprinkling with a little more flour if needed, until a rough, sticky ball of dough forms. Tightly cover with plastic wrap and refrigerate the bowl of dough for at least 8 hours and up to 24. It will double in size. I like to do this the night before, it's quick and makes everything easy the next day.
Turn the dough out onto a baking sheet
Drizzle 2 tablespoons of the extra-virgin olive oil onto a 13x18-inch rimmed baking sheet. Remove the bowl of dough from the refrigerator and use your hands to transfer the dough to the prepared baking sheet (save the plastic wrap to use again to cover stretched dough and wash the bowl to use for making the sauce). Turn to coat in the oil, then gently press and flatten the dough until about 1-inch thick. (The dough will not reach the edges of the baking sheet.) Cover loosely with plastic wrap and let rest for 10 minutes.
Uncover the dough and use your fingertips to stretch the dough to the edges of the baking sheet. If it starts to shrink back, let it rest for a few minutes, then try again. Cover again and let rest until puffed and slightly risen, about 25 minutes. Meanwhile, heat the oven and make the sauce.
Heat the oven
Arrange a rack in the lower third of the oven and heat the oven to 475°F.
Hot Oven is key
For the Sauce
1. Roast the bell peppers over your stove top's open flame until the outside is well charred, place peppers in bowl, cover with plastic to sweat for ten minutes. In a blender combine a drained can of tomatoes, the remaining garlic, ginger, and about a tablespoon of salt. Peel the peppers, remove the seeds and add to the blender. Blend until smooth, but if it's a little chunky that is also fine.
Assembly!
1. Oil your fingertips well, uncover the dough and create dimples in the dough, across the entire surface. Don't be afraid to push all the way down to the bottom of the pan. Cover the dough with half of the mozzarella cheese, some spots without cheese are okay. Spread the sauce over the cheese, I like to go all the way to the edge with the sauce. Next add your curry lamb over the sauce, then sprinkle with the remaining mozz.
2. Bake for about 15 to 20 minutes until the edges are golden brown and the cheese has melted. Pull pizza out of the oven, garnish with the basil and mint. You can also add a little parmesan, I like pecorino, or even a little ricotta salata if you feel fancy.
---
Taste, value, and efficiency are the cornerstones of Chef Rashida Holmes' food and approach to the restaurant business. If those are in place, the love will flow onto the plate.

She began her career in 2008 in Baltimore working full time at a local Italian restaurant while attending culinary school. In 2010 Holmes moved to Pittsburgh to work with the James Beard nominated Big Burrito group at their pan-Asian restaurant Soba. Shortly after moving to LA in 2013, she accepted a Chef de Cuisine position to open the French inspired Terrine in West Hollywood.

Holmes' experience with different cuisines, chefs, restaurants, and markets have given her a diverse perspective in this ever evolving industry. After positions as Executive Sous Chef a Freehand hotel and Botanica in Silverlake, Holmes' began the pop-up concept Bridgetown Roti in 2019, an ode to her Afro-Caribbean roots. By Fall of 2020 Chef Holmes and Bridgetown Roti had served thousands with her take on Caribbean classics. Today Bridgetown has gained media coverage highlights with features in the The New York Times, Los Angeles Times, Bon Apetit, and the Wall Street Journal. In 2021 Bridgetown Roti was named Eater's Best new Restaurant in Los Angeles, and Pop-up of the year by Esquire Magazine.